TRANSPORT AND INSTALLATION
MOHO modular houses consist of two easily connectable modules. Both modules are fully finished at our factory and ready to be installed wherever needed. Water and sanitation facilities are installed at the factory and they just need to be connected to the main. It takes only 3-4 hours to install both modules.
The advantages of our two module MOHO:
Up to 70% cheaper transport, no special transport permit needed
Better access to the property thanks to narrower cargo
No special permit needed for the installation of the modular house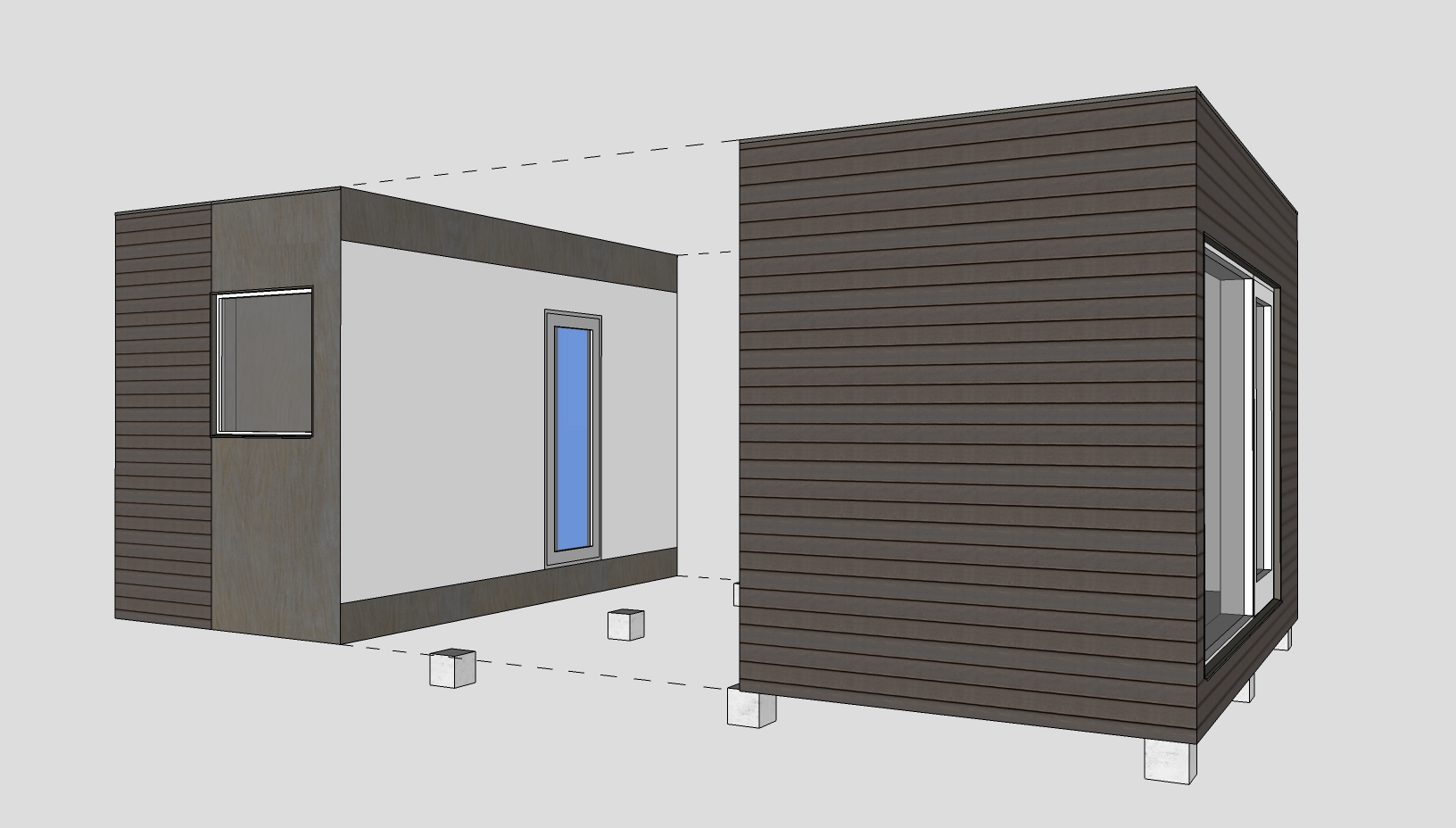 ---
MINI MODULAR HOUSES TRANSPORT AND INSTALLATION
MOHO mini modular houses come in two designs: classical cube aka the MOHO Cube or the perfect rectangular aka MOHO Recta. Mini modular houses come in only one easily transportable and installable module. Better yet – once MOHO has reached your destination of choice it is ready for use. Zero time spent on installation!
Advantages of one module MOHO:
Easy and cheap transport
MOHO Recta fits perfectly on a truck
No special permit for the installation
Every detail is finished at the factory, ready to use when installed
Easy and fast for relocation when necessary